Dr. Joseph Tiscani, DNP, MSN, APRN, FNP-BC, ASFA, NASM-CNC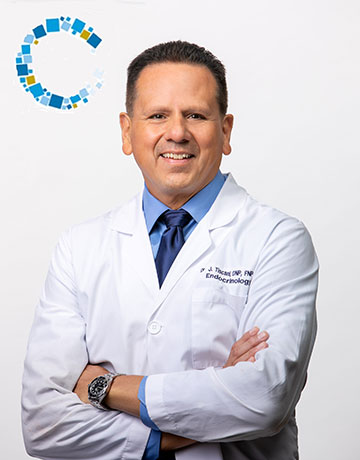 Bio
Dr. Tiscani completed his Doctor of Nursing Practice at Maryville University of St Louis, MO. He is an Advanced Practice Registered Nurse and board-certified Family Nurse Practitioner. Dr. Tiscani graduated with a Bachelor's degree in biomedical sciences from University of Texas at San Antonio, and received his Master of Nursing degree at the University of Texas Health Science Center. He holds a certification in Advanced Sports Nutrition from the American Sports & Nutrition Association, is a Certified Nutrition Coach from the National Academy of Sports Medicine, and is working to complete his Obesity Medical Association credentials by November 2022.
Dr. Tiscani has over 13 years of specialization in Endocrinology, Diabetes, Thyroid Disorders, and Metabolic Disorders. Combining years of clinical expertise and research, Dr. Tiscani developed a medically supervised weight loss and wellness program, which is targeted to improve the health of individuals with, or at risk for, Diabetes, Obesity Disease, and other Metabolic Disorders.
Dr. Tiscani is a U. S. Army Veteran and served as a medic with the 82nd Airborne Division during the Gulf War and with Special Forces Operation Command.
He is fluent in Spanish, Italian, and Arabic.