Julie R. Rogers MSN, RN, FNP-C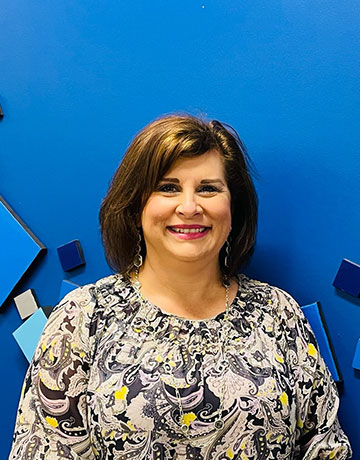 Bio
Julie is a board certified family nurse practitioner specializing in Endocrinology. She began her career in health care in the US Army as a combat medic for 5 years. Since that time, she has accumulated 21 years of experience as a Registered Nurse in various areas of patient care (cardiac, transplant, pulmonology). The past 7 years she has practiced as a Nurse Practitioner with 6 years of experience in Endocrinology. She also has served as a preceptor for Nurse Practitioner students.
Julie worked at Diabetes and Metabolism Specialists from 2015-2020 and is returning back after living in the Pacific Northwest for the past year to be closer to family. She had lived in San Antonio for the previous 25 years and is excited to be back to where she feels is home and back to working again with DMS.
"Patients can expect that I will work hard to provide the best care possible for them. I believe that knowledge is power, and I want patients to have an understanding of their health and what they are experiencing. Patient education is something I highly value."
In her free time Julie likes to spend time with her family and friends, especially her grandchildren. She enjoys beating the Texas heat at either the lake, pool or beach. She also loves live music, football and baseball.