Sandra Vera Rodriguez APRN, FNP-BC, BC-ADM, CDE, CPC-A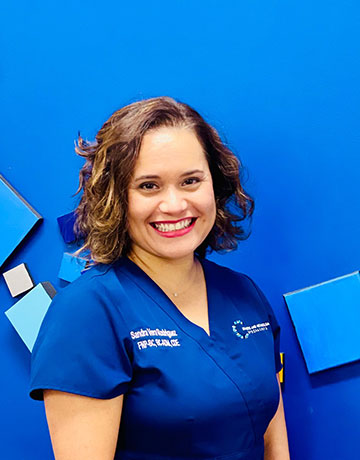 Bio
Sandra Vera Rodriguez is a Family Nurse Practitioner, Board Certified by the American Nurses Credentialing Center with extensive diabetes experience. Mrs. Rodriguez is Board Certified in Advanced Diabetes Management, and is a Certified Diabetes Educator. In 2017, she also obtained her certification as a Certified Professional Coder.  
Mrs. Rodriguez is originally from the Rio Grande Valley, where she obtained her Bachelor's and Master's of Science in Nursing from the University of Texas Pan-American (UTPA). As a Family Nurse Practitioner, she has practiced in Family Medicine, Endocrinology, and in the pharmaceutical industry as a Diabetes Educator. Mrs. Rodriguez has always had a passion for education and often has served as a preceptor for Nurse Practitioner students. Prior to her moving with her family to Canyon Lake, she taught at UTPA as an Assistant Faculty for NPI and NPII while working as a Senior Diabetes Educator for Novo Nordisk.  
Mrs. Rodriguez is bilingual, and she is passionate about preventive and chronic care management. She believes in team work with her patients and is delighted to be a member of the Diabetes Metabolism Specialist team.  
"The secret of the care of the patient is in caring for the patient" 
Dr. Francis Peabody