A message to our patients
Currently our clinic is OPEN and will remain OPEN to give our patients the care they need. We want to assure you that it is SAFE to keep your appointment to see your physician OR we are offering VIRTUAL VISITS (see below) for those patients who prefer to not physically come in to the clinic.
We are taking every precaution within our power to protect our patients, our clinical staff, and the community from COVID-19. We use Universal Safety Protocols to maintain a clean environment for all who come to our clinic. We treat many immunocompromised patients and we are practiced in taking the necessary safety precautions to maintain a safe environment for all patients.
Given the rapidly evolving nature of the COVID-19 outbreak, we will employ additional safety measures as they become advisable, and as more information is learned from local and state health departments and the US Centers for Disease Control (CDC).
We are currently following all guidelines set forth by the Centers for Disease Control and Prevention (CDC) to ensure a safe environment.
Every patient will check in at the front door and then wait in their car until they are alerted by text or phone call that their provider is ready to see the patient.
We are only allowing up to 10 patients to be in our clinic at one time
We have done, and continue to do, deep cleaning throughout our facility
We have hand sanitizer on hand and encourage our patients to use liberally after all interactions, upon entering and leaving our facility.
Our Providers are following all CDC guidelines for interaction with patients.
ALL patients will be required to wear a mask while in our clinic. This is for your safety, the staffs safety and our immune compromised patients too.This is in accordance with the Texas Medical Board's emergency rule (22 T.A.C. § 190.8(2) (U)), which mandates the minimum standards of safe practice for COVID-19.
If anyone a) has been in contact with a potential COVID-19 patient; b) is showing symptoms of COVID-19; or c) has traveled abroad or to where an outbreak has occurred, we ask that you PLEASE DO NOT come to the clinic. Instead, let us know of the cancellation and the reason and we can point you in the right direction.
FOR THOSE PATIENTS WHO PREFER NOT TO PHYSICALLY COME TO THE CLINIC:
We are CURRENTLY OFFERING VIRTUAL VISITS (Telemedicine)- JUST ASK! What is a Virtual Visit?
Have a visit with your physician via a video conference call. The physician will go over everything that they would normally go over in a face to face visit.
Patients will need access to a Smart Phone or Computer (with a camera) connected to WI-FI.
Your Physician will send you A LINK to connect via your smart phone or computer to invite you to the virtual visit. There is NO DOWNLOAD or special software that you will need just WI-FI.
Insurance companies, amid the COVID-19 outbreak, are covering Virtual Visits for their members
Co-pays are still required, however if you are experiencing financial hardship due to COVID-19 fallout, we will make every effort to accept what you can pay or defer co-pays to a later date.
In the meantime, stay calm! We will all get through this together.
Sincerely,
Your Diabetes and Metabolism Doctors and Staff

Dr. Welch
Dr. Katselnik
Dr. Malinowski

Welcome to Diabetes and Metabolism Specialists
Diabetes and Metabolism Specialists is a specialty medical clinic focused on the diagnosis and treatment of all endocrine related medical conditions. The physicians and staff are dedicated to creating an environment where patients receive the finest in endocrine care.
When visiting the clinic you can expect to be treated with the utmost in professionalism, respect and courtesy. Since many of the diseases we treat are chronic conditions, the physicians and staff will spend the necessary time to educate you about your diagnosis, the treatment options, and what you can expect as you live with your condition
Our Board Certified Endocrinologists are supported by Nurse Practitioners who are experienced in the treatment of endocrine complaints. We also features certified diabetes education, complete lab facilities and a range of diagnostic tools and treatment modalities.
About us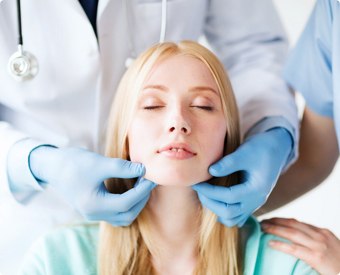 Diabetes and Metabolism Specialists is comprised of a dedicated team of Endocrinologists, Nurse Practitioners and a Registered Dietitian/Certified Diabetes Educator (RD/CDE) who work collaboratively to provide you with state of the art management of metabolic conditions

Metagenics
Meet Our Doctors
Dr. Michelle D. Welch

Dr. Michelle D. Welch



M.D.

Dr. Daniel Katselnik

Dr. Daniel Katselnik



M.D.

Dr. Dorota Malinowski

Dr. Dorota Malinowski



M.D.